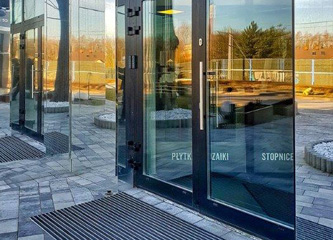 Entrance mats and doormats installed at shopping malls, office buildings and public facilities should not only be easy to clean, but also durable and resistant to water, corrosion or year-round temperature fluctuations.
BP Techem offers multi-coloured rubber openwork mats with optional cleaning brushes, as well as technically more advanced mats in aluminium profiles with either rubber, scrub or rubber an scrub filling. 
Read our detailed description and learn about the parameters of individual solutions.